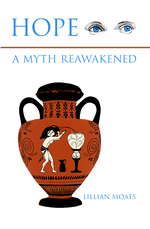 Author:
Lillian Moats
Genre:
Literary Fiction, Philosophy
Publication Date:
9/8/2015
Price:
$12.00 - eBook $4.95
Binding:
Paperback/ eBook
As with her four previous books, Lillian Moats asks of her reader a quiet attentiveness, and amply pays back that gift. The rhythms of her writing propel us through this timeless allegory, in which we meet characters wholly familiar to us, yet encounter them in ourselves as if for the first time. Full of suspense and insight, this book will speak to readers who think about the world, about the meaning of life and death, and who seek authentic hope in an age of denial.
Tags: climate change, global warming, hope, hope and despair, human nature, humanism, myth, Pandora.